For Christmas Eve I made a salad to contribute to the lovely meal my sister in law prepared. Thought I'd share the new recipe with you-it was a big hit!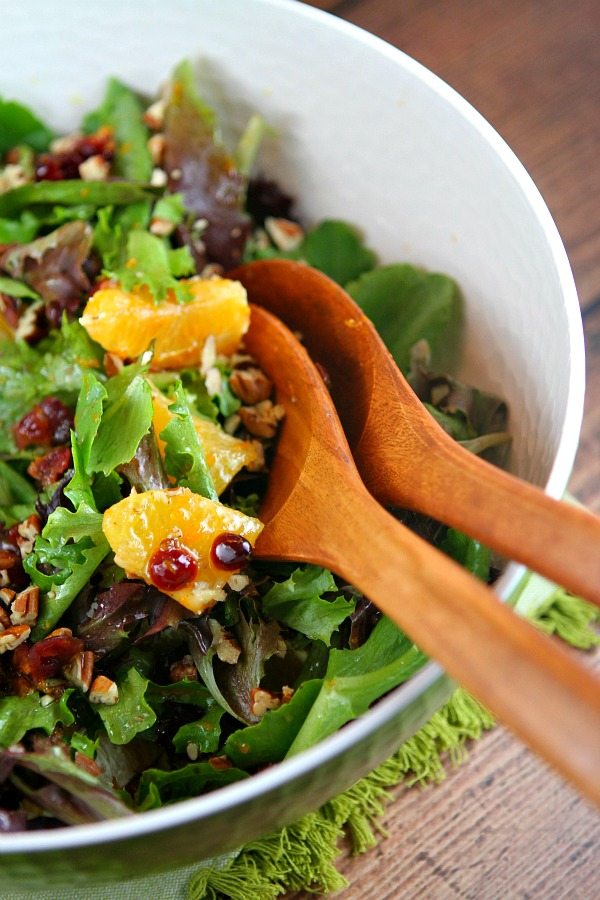 Citrus Salad Dressing
1 cup plus 3 tablespoons orange juice
6 tablespoons dried cranberries

3 1/2 tablespoons olive oil
2 tablespoons Apple Cider vinegar
1 tablespoon grated orange peel

2 bags of mixed baby greens
3 oranges, peel and white pith removed, segmented
3/4 cup pecans, toasted

Bring 1 cup orange juice to simmer in heavy small saucepan. Remove from heat. Mix in dried cranberries. Let stand until softened, about 30 minutes. Drain well; discard soaking juice.
Whisk oil, vinegar, orange peel and remaining 3 tablespoons orange juice in small bowl to blend. Mix in cranberries. (Can be prepared 1 day ahead. Cover and refrigerate. Bring to room temperature before serving.)

Place greens in large bowl. Toss with dressing, then top salad with orange segments and pecans.