Fun Fourth Ideas!
Some are healthy and gluten free (or could
be adjusted to be gluten free)
credit
How cute are these little
flag cookies
?? Our easy short-cut version:
Take a tube of store-bought sugar cookie dough and press it into a
foil lined 8×8 pan. When it's cooled, remove from pan, cut into
rectangles and spread a layer of frosting over the top. Recruit
some helpers to start making flags! (You could make
your fav sugar cookie recipe, and could even make a
gluten-free version)
credit
Filling could be whipped cream, or creme fraiche, cool whip
and cream cheese mixture...
The Pink Hammer Credit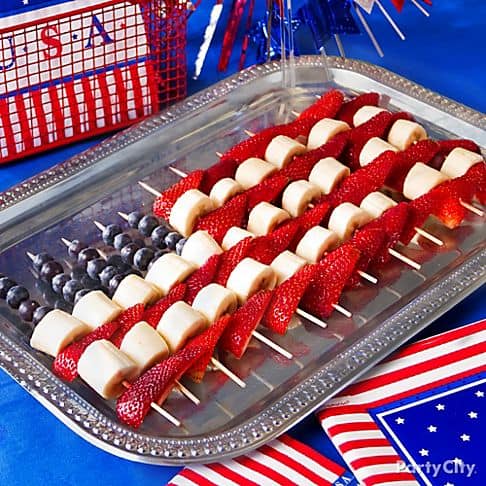 Credit
Credit