I am going to try to make these for my family.
They look yummy (even though I can't eat them!) lol
They sound easy and delicious!
Garlic & Herb Cheese Bombs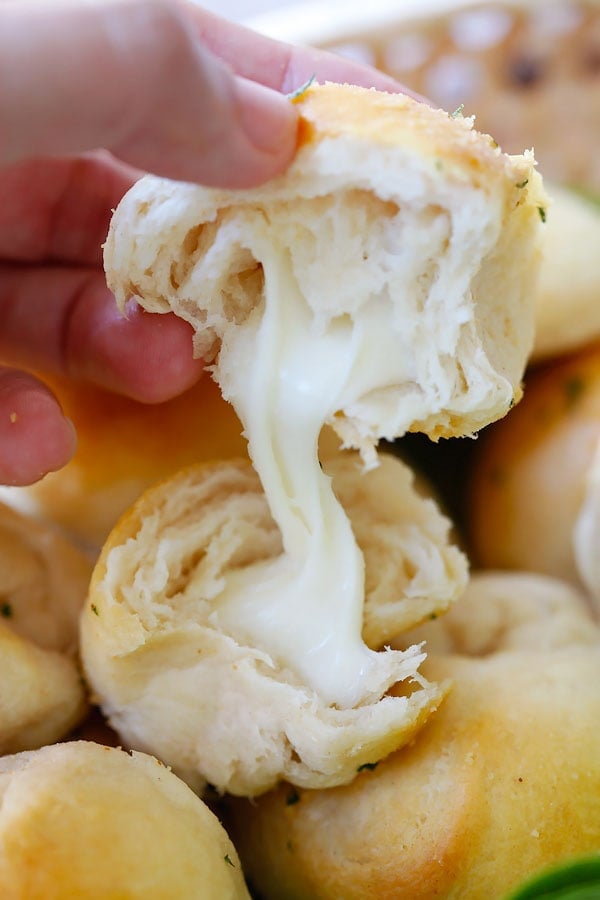 Garlic & Herb Cheese Bombs
by

Ingredients
2 cans (7.5 oz. each) refrigerated biscuits

4 oz. Mozzarella cheese, cut into 20 cubes

4 tbsp. butter, melted

1/2 tsp. Italian seasoning

1/2 tsp. garlic powder

Instructions
1. Preheat oven to 400°F.
2. Separate biscuits. Place on cube of cheese in the center of each biscuit. Carefully wrap the biscuit dough around the cheese and seal. Place seam side down about an inch apart on an ungreased baking sheet. Bake 10 minutes or until the biscuits are golden brown and the cheese is melted.
3. While the biscuits bake, mix the butter, Italian seasoning and garlic powder together and set aside.
4. Remove the biscuits from the oven and immediately brush with butter mixture. Serve warm.