I saw this great recipe on pinterest--bet kids would love it!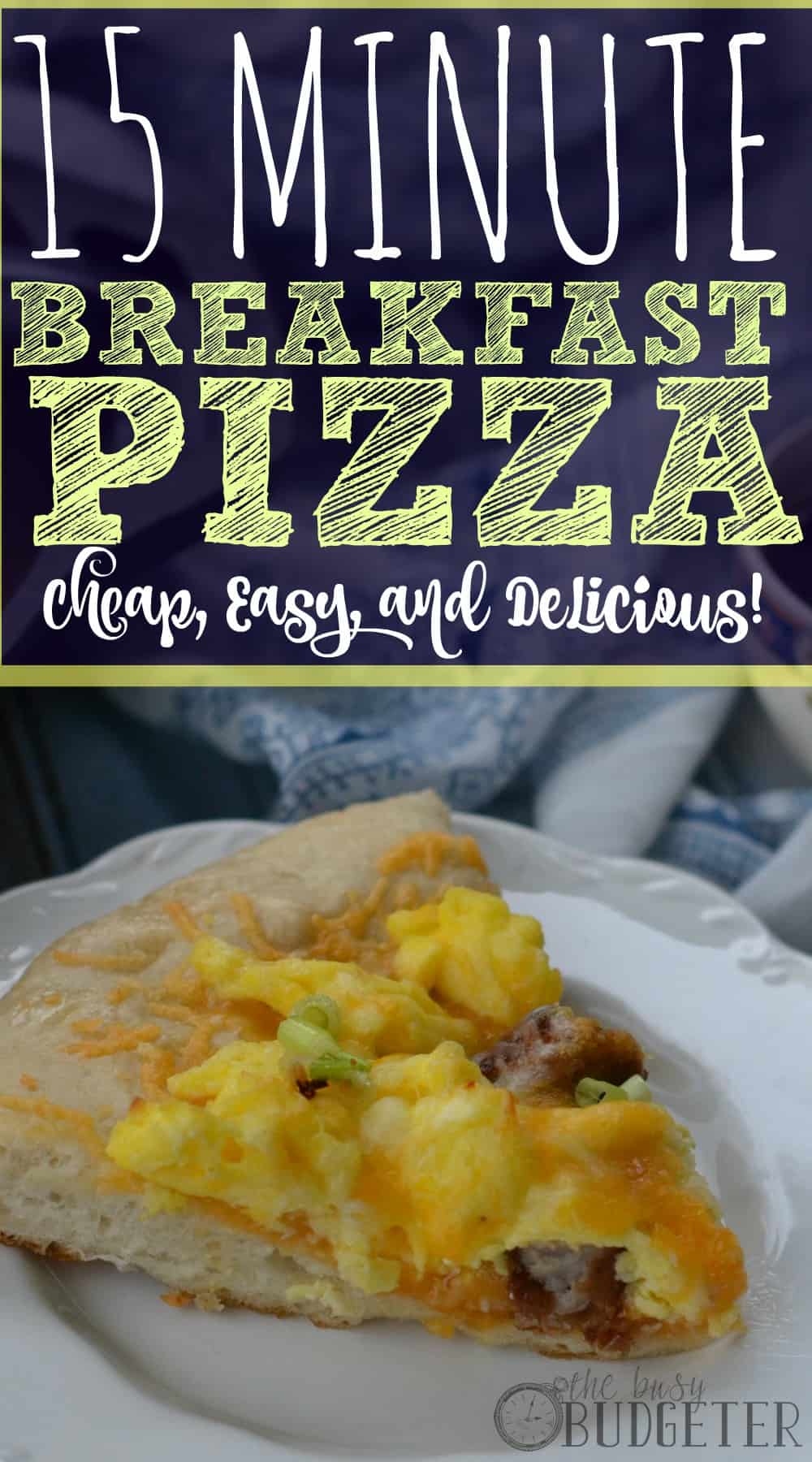 15 Minute Breakfast Pizza
Cheap and easy breakfast pizza is perfect for weekend mornings and can be customized with your favorite foods.
Ingredients
1 precooked pizza crust (like Boboli)
4 large eggs
10 slices of fully cooked bacon
1 cup of cheddar cheese
Instructions
Preheat oven to 400 degrees.
Place pizza crust on pizza stone or baking sheet.
Scramble 4 eggs in a frying pan on medium heat.
Sprinkle eggs over pizza crust.
Microwave bacon according to package directions (usually about 25 seconds for 5 slices)
Crumble bacon.
Sprinkle bacon over eggs.
Sprinkle cheese over pizza.
Bake at 400 degrees for 10 minutes.